Hudson Laxfest is a play-day format set on the 100-acre Hudson City Schools campus. Every game is accessible by foot, and no car transportation is required between fields.
We offer a 3-game guarantee for all teams that participate.
Get the 2023 LaxFest T-Shirt!
LAXFEST t-shirts will be available to purchase at three locations on Saturday and Sunday.
Locations will be at Evamere/East Woods (near food trucks), McDowell (near the playground) and Hudson HS (concession stand).
Each t-shirt costs $20. Youth and adult sizes available.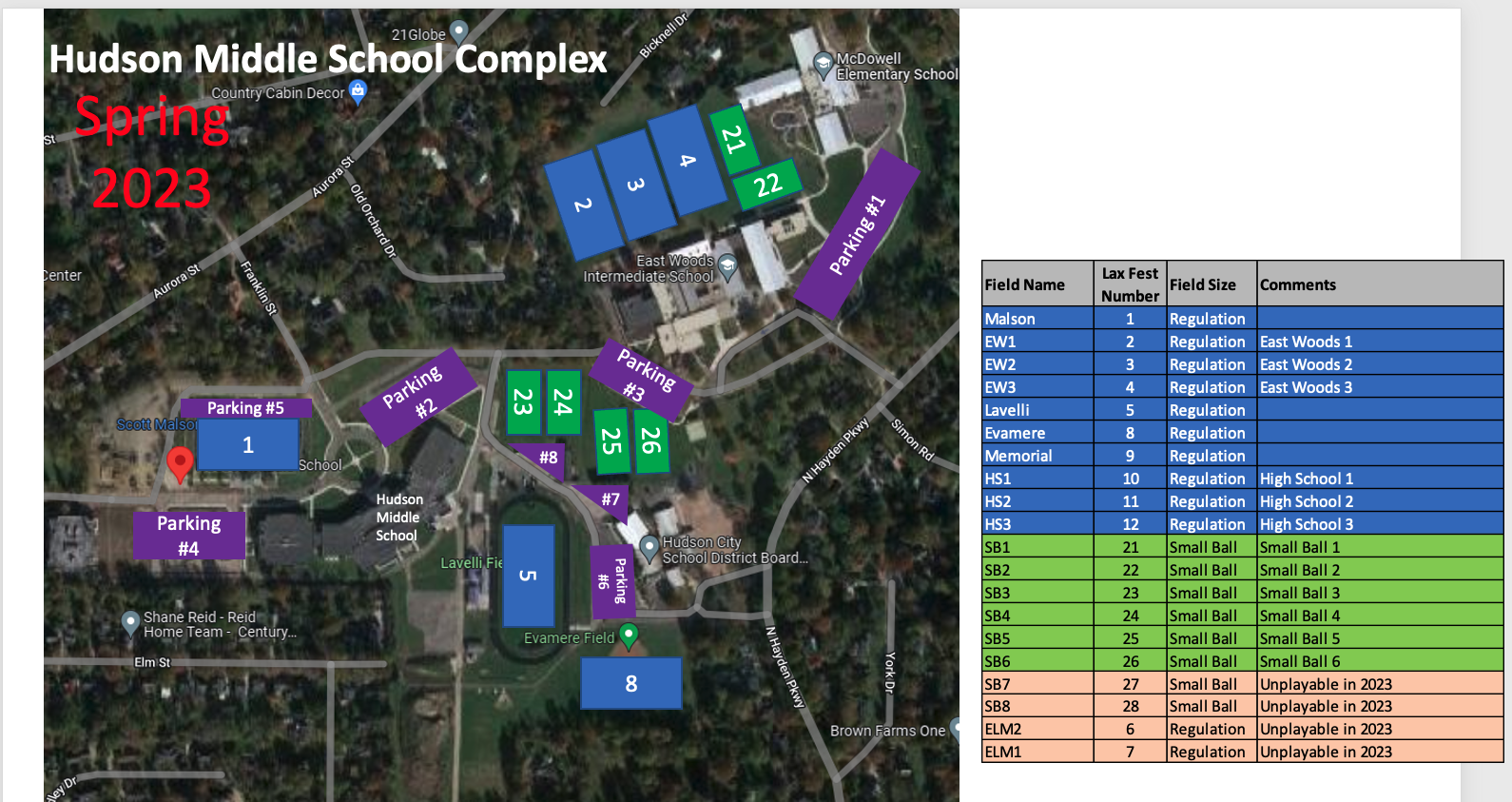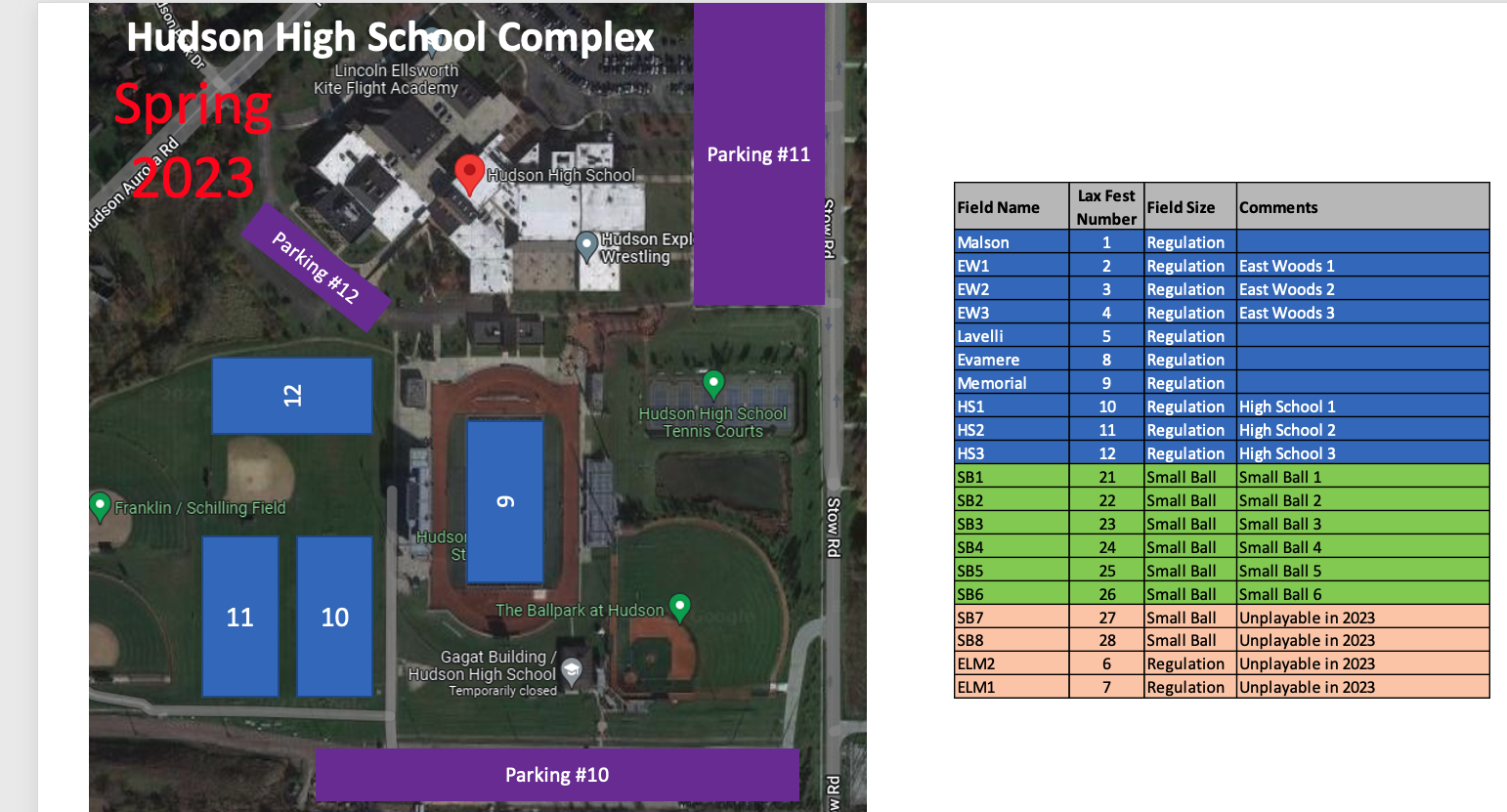 Schedules are out and updated on Tourney Machine.
You can check the updated schedule on Tourney Machine. Please note that no other changes should occur except for the field locations as the week progresses. Therefore, please remind your team members to check the schedule throughout the week, as it may change again.
'23-'24

Laxfest 2023 will take place May 6th and 7th
Laxfest 2024 will take place May 4th and 5th.

Registration dates

Registration opens on January 13th, 2023 for the 2023 Tournament.

Please check back on this page for updates and registration information.